Careers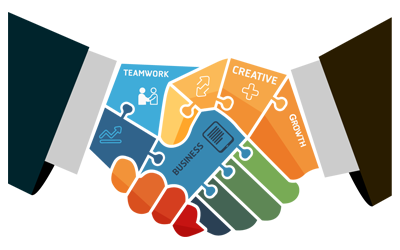 Overview
Freedom at work is our employment strategy from the initial stages of our operations. Highly motivated employees and fast growing opportunities leads us to the success in an organised manner. As far as any organisation is concerned, employee satisfaction is the most important factor of success. In MNS, we consider employees as our pillars of growth and hence their needs are considered with at most importance.
Our work field offers interesting assignments that challenges and motivates the employees to have the best professional satisfaction in them. The professional growth since 2011 helps us to provide our employees with the best conditions and facilities to design themselves as the best professionals. Our job opportunities in various disciplines like I.T, Engineering and Technology, Finance, Human Resource, Sales, and Marketing will provide the best professional experience.

Opportunities
We have our recruitment team travelling all around the globe in search of the perfect candidates who can fit in to our job culture. We have a diverse culture of employees working with us in support services and own projects. Our cultural diversity includes our employees from Saudi Arabia, India, Philippines, Nepal, Sri Lanka, Pakistan and Lebanon. We have our own recruitment agents to help us in selecting peoples from different countries; the individual applications of job that we receive will be directed to our authorized agents in respective countries after the first level interview process.


Current Openings
| | | |
| --- | --- | --- |
| TRADE | JOB CODE | EXPERIENCE |
| Planner Scheduler | AFT 1012 | 5 years |
| Piping Engineeer | AFT 1020 | 3 years |
| Mechanical Engineers (QA/QC) | AFT 1022 | 3 years |
| Welders S.S (TIG) | AOC 937 | 3 years |
| Scafolder | AOC 814 | 3 Years |
| Heavy drivers ( with licence ) | AUC 414 | experienced with trailers |
If you are eligible for the above listed jobs please Send us your CV at info@mnalsuroor.com with the job code.

Your strong desire and quality is what matters more and for any other job positions that we haven't mentioned above please feel free to email us.If you are eligible to be a perfect recruitment partner with recruitment licence arrange your meeting at info@mnalsuroor.com